Share Christ, Serve Others, Change the World.
Riverside Church Budapest exists to reach the lost through relevant teaching, passionate worship, and amazing kids & youth programs! We long to see people transformed by the Gospel and become fully devoted disciples of Christ Jesus!
Riverside Church Budapest is a casual, modern, family-oriented, church located in the heart of the city. You are invited to check out our church service this weekend for practical teaching, great music, amazing kids program! If there is anyway that we can serve you better, please feel free to contact us and someone on our staff will contact you.
Riverside Church Budapest is associate with The  General Council of the Assemblies of God; Springfield, Missouri, USA. Click here to view our statement of faith.
Assemblies of God World Missions, Springfield, Missouri USA —  www.ag.org
Magyar Pünkösdi Egyház, Budapest, Hungary — www.punkosdi.hu
Fellowship of European International Churches, Brussels, Belgium — www.feic.org
David and Karmi Buckley have two children: Weston (18) and Jillaine (16). They have been serving as Assemblies of God Missionaries to Hungary since 1999. David has earn his degree from Bethany Bible College in Santa Cruz, CA and a Masters of Divinity from Trinity Evangelical Divinity School in Deerfield, IL. Karmi is a graduate from North Central Bible College in Minneapolis, MN.
Together the Buckley's felt a call to plant an English speaking church on the Buda side of the city. In Spring 2014, they started a Bible study group and in Fall of 2014 launched Riverside Church Budapest.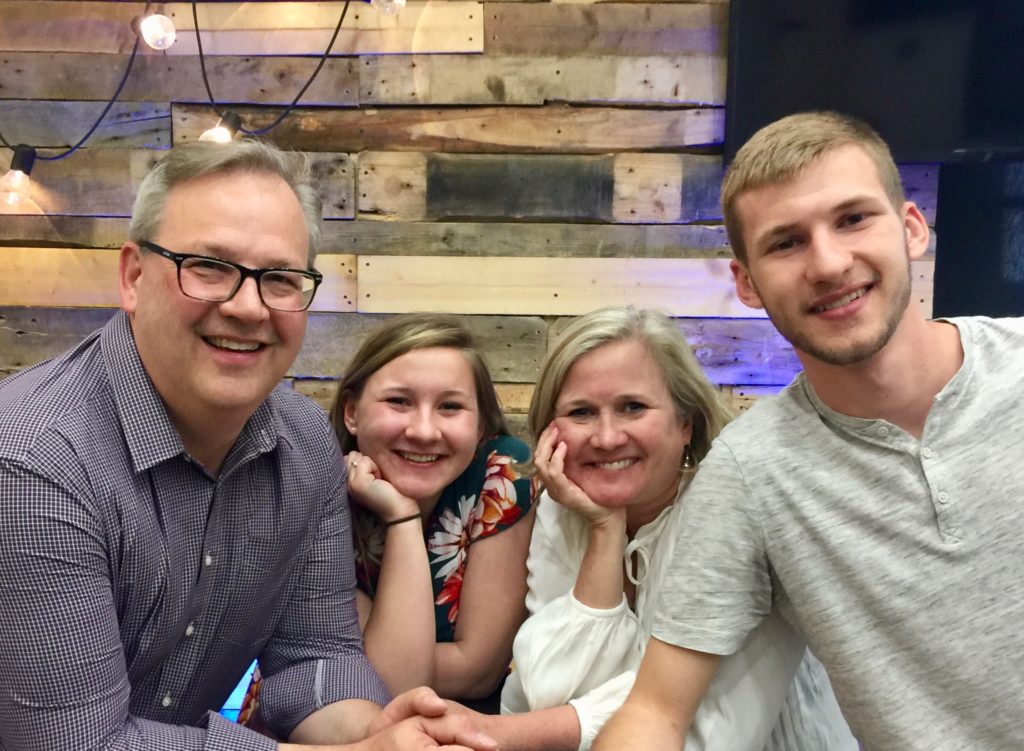 Chris and Lenee' Oakley have been Assemblies of God missionaries living in Central Europe since 2004. The Oakley's have lived in Dresden, Prague, and now Budapest while hosting mission teams throughout the Central Europe region. They have been involved with church and Bible school construction, evangelism, and also youth and children's ministry. The Oakley's are excited to be a part of the Riverside Church team and will be assisting especially in the areas of preaching and youth ministry. Chris and Lenee' have 5 wonderful children: Nathan (21), Aaron (19), Matthew (17), Madelyn (14), and Abigail (11).